A new study commissioned by World Wildlife Fund (WWF) has warned that the average person is now consuming approximately 5 grams of plastic every week unintentionally; which is the weight equivalent to one credit card. The global environment charity has put forward the data combined from over 50 studies on the ingestion of micro-plastics by people.
The thick bed of plastic floating on the sea, the birds and animals choking to death because of plastic; are all used to be a part of our conversations. Now this new finding came as a complete shock for all of us.
The research initiated by the University of Newcastle in Australia concluded that people are consuming about 2,000 tiny bits of plastic every week. This amounts to about 21 grams a month and over 250 grams a year; most of which coming from drinking both bottled and tap water.
The findings highlight the urgent need to address the plastic danger and focuses on the extent to which this pollution has spread.
Dr. Marco Lambertini, who is the Director-General of WWF International since April 2014, has said: "These findings must serve as a wake-up call to governments. Not only are plastics polluting our oceans and waterways and killing marine life – it's in all of us and we can't escape consuming plastics."
"While research is investigating the potential negative effects of plastic on human health, we are all clear that this is a worldwide problem that can only be solved by addressing the root cause of plastic pollution. If we don't want plastic in our bodies, we need to stop the millions of tons of plastic that continue leaking into nature every year," he continued.
The long-term effects of plastic ingestion are still unknown. Some studies have shown that inhalation of plastic fibers beyond a certain level can cause inflammation in the respiratory system. Reproductive malformations and developmental disorders can also arise.
"While the awareness of microplastics and their impact on the environment is increasing, this study has helped to provide an accurate calculation of plastic ingestion rates for the first time," said Dr. Thava Palanisami, Microplastics Researcher at the University of Newcastle.
Microplastics are very small pieces of plastic (less than 5 mm in length) that arise in the environment due to plastic pollution. Their presence in large water bodies has received a great deal of scientific and media attention in recent years.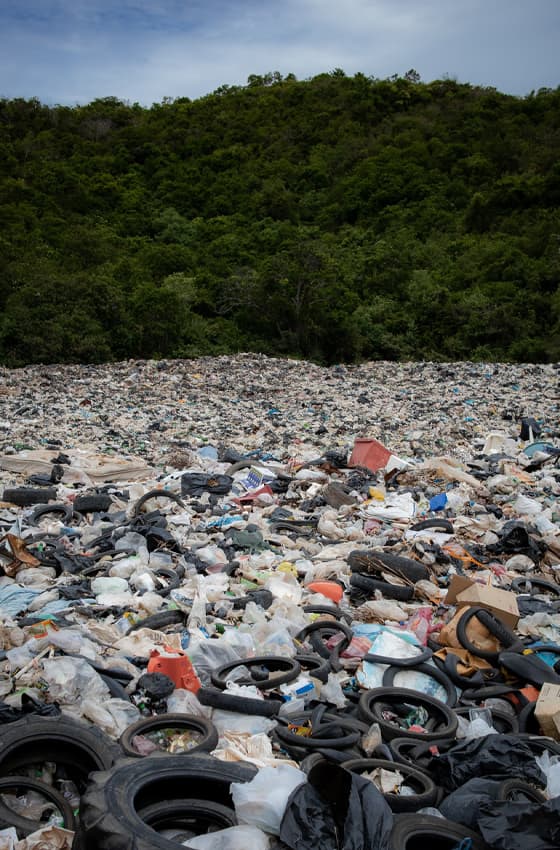 The annual production of virgin plastic has increased 200-fold since the year 1950. Today, we produce about 300 million tonnes of plastic waste every year. One-third of the plastic waste ends up in nature, while 8 million tonnes end up in the ocean every year. The amount of plastic is expected to outweigh fish in the ocean by 2015 if left unaddressed.
Airborne microplastics may also carry toxic pollutants from the surrounding environment to the bloodstream through the lungs.
Britain has already imposed a 5p fee on plastic carrier bags, which has taken over 15 billion bags out of circulation. The British Government has also unveiled a deposit return scheme for plastic bottles as a part of its waste management program.

Plastic is a useful material, but it is not biodegradable. From poisoning the marine life to causing life-threatening diseases among us, the exponential growth of plastic waste is menacing the planet's survival. We must avoid buying or using plastic water bottles for health and environmental concerns.
The focus has to be on preparing the world to tackle plastic pollution by creating global regulation for the disposal of plastic along with the effort to eliminate single-use plastics.
Hello reader, I'm Abhishek Shankhwar, a passionate health enthusiast and a digital marketer by profession. As a health and wellness writer, I feel obligated to inform, inspire, and reach out to so many people. In the meantime, you'll always find me reading books, writing inspiring content, and cooking delicious food. Connect with me on LinkedIn.