It's the dream of parents to see their children grow and develop well. Experts assert that children are able to realize their true potential if they can have their fundamental needs met in their early stages of development. Certainly, you can't choose the condition your child is born in, but you can definitely choose how they develop.
Children born with autism spectrum disorder can overwhelm parents because of their developmental conditions. Autistic children need a great deal of care and effort to maintain quality development. That's why ABA therapy comes in handy to help families and children with autism disorder. Here is a beginner's guide to ABA therapy.
What is ABA?
Applied behavioral analysis (ABA) is a therapy that helps to improve social, learning, and communication skills. An autistic child finds it difficult to learn, communicate, and engage in normal social interactions. Therapists work with autistic children to limit unwanted behavior and instill desired behaviors.
Reinforcement strategies help to achieve the goals of ABA therapy. Experts have identified the therapy as the gold-standard treatment for children exhibiting symptoms of autism spectrum disorder.
How Does it Work?
For the purpose of effectiveness, ABA requires a couple of phases that are extremely significant. Here is the breakdown of the phases:
1. Consultation and Evaluation
The first thing to do is to consult a therapist who understands ABA. During the consultation, the therapist needs to know about the strengths and weaknesses of your child. Moreover, a therapist will want to spend quality time with your child to make observations that will guide the next steps.
A trained ABA therapist wants to assess the level of communication, behavior, and skills of your child. This deems it necessary for the specialist to visit both your home and the child's school to make detailed observations. Since different children present differing symptoms, it's imperative for effective treatment to specifically meet the needs of every child.
2. Detailed Plan for Therapy
It's from the observations that the therapist makes that a detailed plan will stem from. The plan should be well aligned with the specific needs of your child. Another important component that should be in the plan is treatment goals. A therapist should put in place the expected outcomes of ABA therapy.
Essentially, the goals have to do with eliminating the negative behavior of an autistic child and replacing it with positive behavior. Additionally, ABA therapy should seek to improve the learning and communication skills of a child with autism. The plan will also include the strategies that will be used to see the accomplishment of treatment goals.
3. Caregiver Training
For effective treatment of autism, therapists collaborate with parents and caregivers. Apart from the efforts of a therapist, caregivers come in to offer more reinforcement strategies of instilling the desired behavior and skills.
For this reason, a therapist has to train parents, teachers, and caregivers on effective ways of reinforcing the efforts of therapy. Training caregivers is integral as they spend a substantial amount of time with autistic children.
4. Constant Evaluation
A therapist has to constantly monitor your child to determine the level of progress. It's through this that a therapist is able to know the strategies that are working and the ones that aren't effective.
The knowledge and expertise of a therapist trained in ABA therapy should measure the level of response from a child and make informed decisions from the assessment.
The Goals of ABA
ABA is a proven therapy that helps to improve the quality of life of children with autism. There are various goals that come with the usage of ABA therapy.
1. Improvement of Social Skills
Children with autism find it difficult to interact well with other people. Thankfully, ABA therapy plays an important role in developing mechanisms through which children can have improved social skills. Social skills are among the developmental abilities that children should have when growing up.
If they fail to develop them at their developmental stage, it ends up affecting their overall quality of life. That's why ABA therapy carries a great deal of significance in improving the capacity of children with autism to interact with other people.
2. Improvement of Communication Skills
Autism limits the ability of a person to communicate effectively. The inability of autistic children to communicate effectively affects their overall quality of life. For example, it is difficult for them to thrive in school because of their inability to communicate well.
Fortunately, ABA therapy plays a major role in increasing the ability of children with autism to communicate. After a successful therapy period, your child will be able to learn how to ask for things and respond accordingly when communicated to.
3. Limiting Negative Behavior
Some of the negative mannerisms of an autistic child are tantrums, outbursts, and self-harm. Through ABA therapy, a therapist is able to discourage negative tendencies and reinforce positive behavior. This goes a long way to improve the life of your child.
4. Improving School Performance
Another major goal of ABA is to improve the school performance of autistic children. Focus and concentration in school are a challenge for autistic children. As they deal with negative tendencies, they become more capable of improving their school performance. Also, their improved capacity to learn new things goes a long way to support their focus in school.
5. Training Parents to Take Care of Autistic Children
Of great importance still, ABA therapy helps to bring together the efforts of parents and caregivers to help children with autism. The collaborative effort helps to reinforce the work of a therapist and improve the chances of effective treatment. Since parents spend more time with their children, it's a great idea to train them on how to take care of autistic children.
Also, ABA therapy helps parents to develop a better understanding of the condition. Without a deeper understanding of autism, they can get overwhelmed and fail to offer the much-needed care. Therefore, a therapist trained in the therapy helps parents to comprehend the needs of their children and respond accordingly.
Strategies to Use in ABA Therapy
There are different therapies to use to facilitate the achievement of the above-mentioned treatment goals. A therapist chooses a particular strategy based on the age of an autistic child and the level of challenges presented. Here are the strategies that therapists and caregivers should use when administering ABA therapy.
1. Discrete Trial Training
As you already know, skills training is important for children with developmental problems. Therefore, this strategy seeks to teach skills through a structure of task completion and offering rewards. In other words, once a child completes a particular task, a reward follows.
As you give a reward for a completed task, a child will know that that is a behavior or skill to maintain.
2. Early Intensive Behavioral Intervention
As the name suggests, this intervention strategy is for children less than 5 years old. This strategy involved a specialized and intensive program aimed at teaching social interaction, adaptive, communication, and functional skills.
For this strategy, a therapist has to have one-on-one sessions with a child for the purpose of instilling the right behavior and skills. Children are able to get rid of unwanted behavior at a young age.
3. Pivotal Response Training
This strategy allows children to be on the lead in learning specific tasks. Through this, children are able to monitor their own behaviors, increase their motivation to learn new things, and initiate conversations and interactions with others.
4. Early Start Denver Model
This one involves play activities that help children learn particular skills and behaviors. The play activities have goals that the children should achieve. It is a proven strategy in improving social, language, and cognitive skills.
5. Verbal Behavior Interventions
Therapists believe that this strategy is good when seeking to improve the communication skills of autistic children. If you want your child to be more verbal, this is a strategy that helps a big deal.
Final Thoughts
Indeed, the developmental needs of children are important and parents need to put efforts to ensure that they meet them effectively. Particularly for children with autism spectrum disorder, ABA therapy carries a great deal of importance in improving their quality of life. At Accel Therapies, you can have your autistic child receive the care needed to increase the potential and overall quality of life. At Accel Therapies, there is a commitment to serve and meet the unique needs of autistic children.
The high quality of therapy offered is able to transform a child with developmental deficiencies into a child with the capacity to realize the highest level of potential. The qualified and experienced team of experts in ABA therapy have the awareness of autism and its effects on children. They have the right approaches in supporting your child through evidence-based strategies that produce quality outcomes.
The success stories of children who have improved their social, learning, and communication skills through Accel Therapies should inspire you to know that your child can live a quality life. As long as you have qualified people working with you, your child's developmental needs are in the right hands.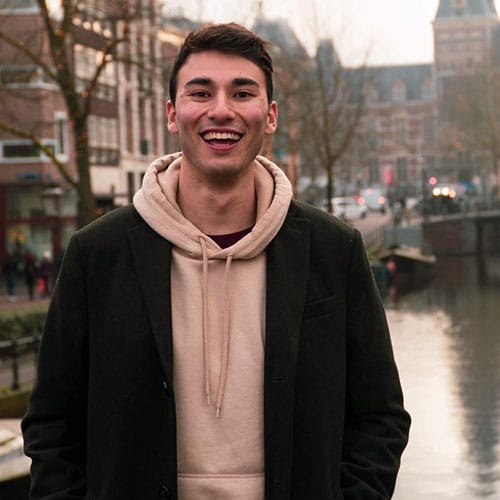 Kendrick Sonnemann is a recent college graduate of Texas A&M University that has developed a passion for writing and bringing his ideas to life. As a freelance writer in the Dallas, TX area, he has written countless articles to help promote his personal brand.